CCI France Chine Webinar: The oral care market of new generation: at the crossroad of health, beauty, creation & innovation 新时代口腔护理市场:健康、美业、创造与创新的"十字路口"
Introduction
With the improvement of generation Z consumers' pursuit of life quality, the Oral Care market is developing rapidly. The niche market has a significant growth trend, and different needs have also fueled many new categories with a variety of innovative and personalized oral care brands on the market.
随着Z世代消费者群体对生活品质追求的提高,口护市场高速发展。其细分市场增长趋势显著,多元化需求也催生了众多新兴品类,市场上涌现了各种创新、充满个性的口护品牌和产品。
Today, we're at the critical stage of Oral Care market development, and also at the crossroad of health, beauty, creation and innovation. The market is craving what products? How to stand out in the market? How to integrate brand, product and design harmoniously?... The latest industry trends and key points of innovation will be shared by 3 innovators of the health and beauty industries. We believe that this innovative seminar will bring you more inspiration and ideas! Let's re-invent the oral care market together!
时至今日,新时代口护行业正处于发展中的关键阶段,也正处在健康、美业、创造与创新的"十字路口"。市场在渴望什么产品?如何在口护市场脱颖而出?如何让品牌、产品与颜值交织前行?...... 更多最新行业趋势、品牌创新要点,将由3位来自健康行业和美业的创新者带来分享。相信这场创新主题研讨会为您带来更多灵感和启发!期待您与我们共同重塑口护市场。
Speakers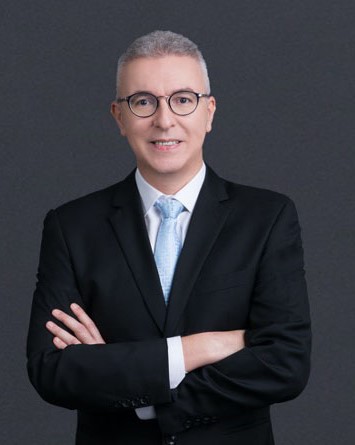 Mr. Jean-Yves BRUXER 蒲思凯
General Manager of Sethic 仙婷总经理
Deeply engaged in Asia's health and beauty market for more than 20 years, with an enterprising determination to provide health and beauty innovative science solutions.
20多年来深耕亚洲健康与美容市场,始终致力于提供健康美容创新解决方案

Mrs. Ying SANG 桑莹
Executive Chairman of CBE China Beauty Expo CBE中国美容博览会执行主席
Since taking charge of the business management and the foreign affairs of China Beauty Expo, she has been finding new opportunities in the beauty industry with the international vision and the modern management philosophy.
全面主持CBE业务管理及国际事务,以国际化的视野及现代管理理念,助力美业迎接新机遇。

Mr. Matthieu ROCHETTE-SCHNEIDER 马修
General Manager of centdegrés Greater China 法尚大中华区总经理
Firmly convinced in innovation and creation, he has been helping many Chinese and international clients to create emotional brands in their accomplishment of ambitious projects with design and creativity.
坚信革新与创造,以设计和创新为笔,助力诸多知名中国及国际客户打造具有情感的品牌设计,实现其长远项目目标。
Information
Date: Wednesday, June 29th, 2022
Time: 15:30-16:30 in China / 09:30-10:30 in France
Languages: English & Mandarin
Prices: Free for Audencia Alumni & CCI FRANCE CHINE Member
Venue: Webinar (the connection information will be sent by email after registration)
Registration: Scan the following QR code or click
here